54, rue du Faubourg Saint-Honoré
While the number 54, echoes the year when the Royal Leather Manufacture was established, this address also saw the greatest Enlightenment philosophers pass by. Madame Geoffrin used to hold her literary salon 500 metres away at 374, rue Saint-Honoré.
Joseph Duclos entrusted the interior designer Tristan Auer with the task of designing this showcase. He drew his inspiration not only from the architecture of the Manufacture Royale de Lectoure, but also from the most beautiful French castles such as Versailles, Chenonceau and Rambouillet.

In this intimate environment, an artisan from Joseph Duclos shares the long-forgotten techniques he has learned to use. Visitors will be able to watch him create an exclusive bag stamped "made in Faubourg Saint-Honoré".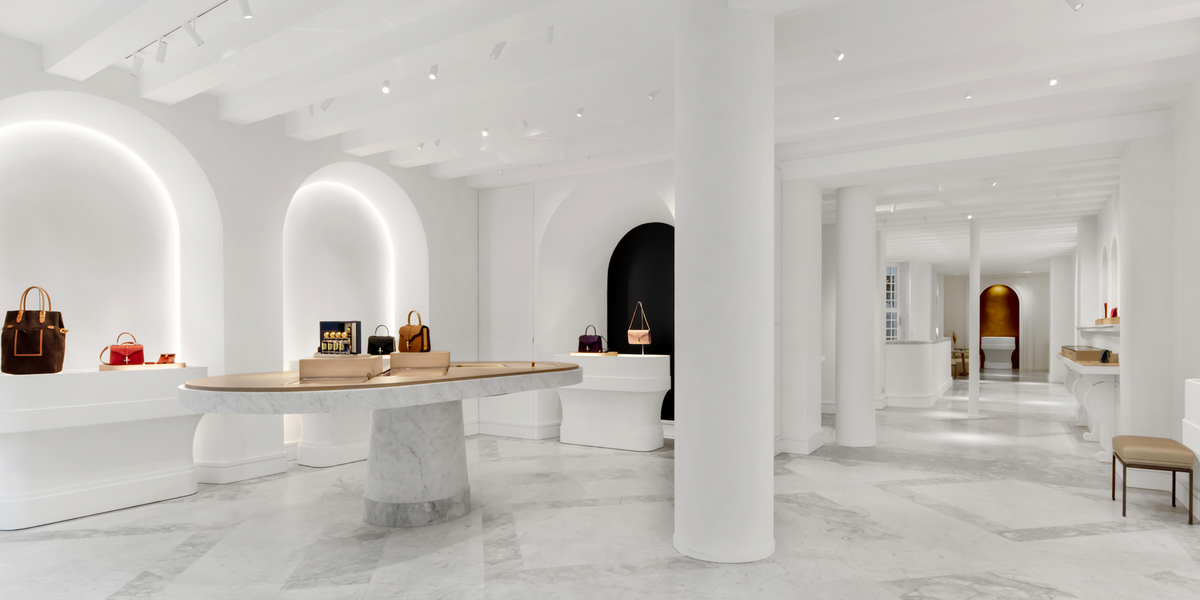 Visit us here
Our boutique welcomes you in the heart of the emblematic district of French luxury. Come and meet us at 54, rue du Faubourg Saint-Honoré, in the 8th arrondissement of Paris, a stone's throw from the Elysée Palace.
54, rue du Faubourg Saint-Honoré
75008 Paris
Monday through Saturday: 10:30AM - 7PM
+33 1 88 40 29 15