Our commitments to enlightened leathermaking
Our decision to renew our ties with the wisdom and expertise of the Enlightenment reflects our desire to craft fine leather goods that embody enlightened luxury - fine leather goods that take time and commitment. From tanning our natural leathers to assembling our artisanal bags, through crafting our jewelry to bottling our fragrances, each of our steps has been carefully contemplated. There is an ongoing drive to reduce our ecological footprint and increase our social impact.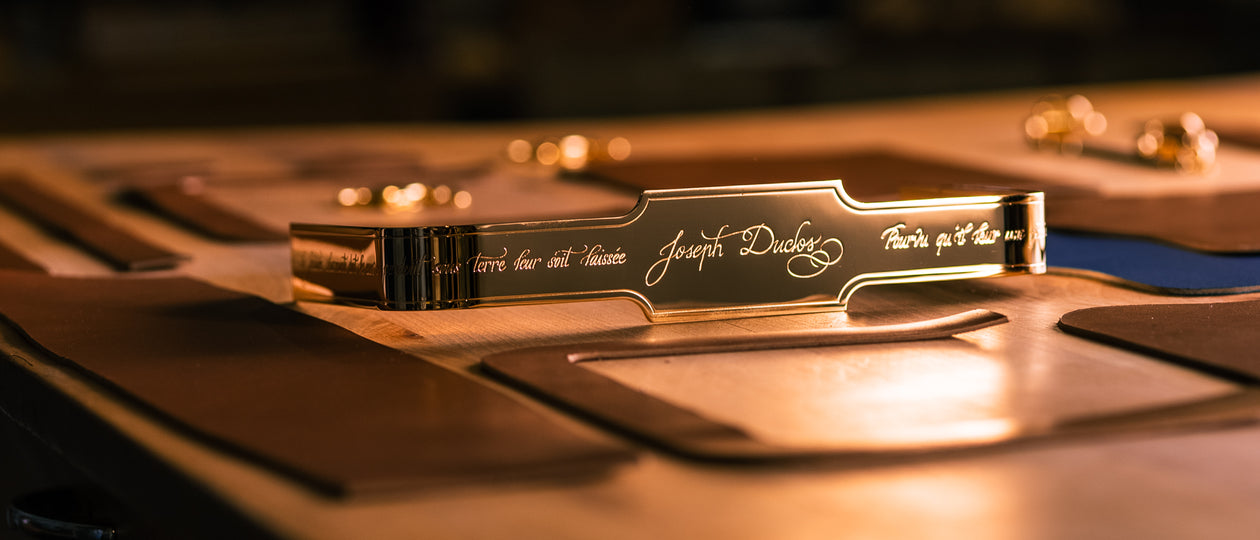 Environmental Commitments
A French production
Parce que nos créations s'inscrivent dans la plus pure tradition de la maroquinerie de luxe, elles sont faites pour durer et se transmettre aux générations futures. Nos procédés de fabrication garantissent ainsi une qualité aussi rare qu'exclusive, sans surproduction inutile. Chaque modèle qui constitue nos collections est produit de façon artisanale en série limitée, et n'est donc pas toujours disponible en instantané.
Cela permet à nos artisans de travailler nos cuirs dans le plus grand respect des processus naturels. Nos tanneries répondent donc intégralement aux règlementations Reach. Ces normes internationales assurent une fabrication respectueuse de la nature et de l'Homme. Elles encadrent l'utilisation des substances employées pour le traitement du cuir et interdisent celles jugées nocives. Par ailleurs, elles garantissent la transparence des fabricants quant aux essences et tannins qu'ils ont choisi d'utiliser.
En limitant la quantité d'objets produits, nous maîtrisons aussi au maximum l'origine de nos matières premières.
Nous assurons de cette façon une traçabilité optimale pour chacune de nos pièces.
Pour préserver la biodiversité, les cuirs rares que nous pouvons être amenés à utiliser sont notamment encadrés par la Cites. Cette convention, dont le texte fut adopté dès 1973 par 80 états, veille à ce que le commerce international d'animaux et de plantes sauvages ne menace jamais la survie d'aucune espèce.
Cette traçabilité est également facilitée par notre production 100% française, qui a en outre l'avantage de limiter nos émissions carbone liées au transport de nos marchandises.
Enfin, nous nous efforçons d'offrir à nos créations les écrins les plus responsables possibles. Nous n'utilisons pas de plastique dans nos packagings. Ces derniers sont constitués de papier détenant le label FSC. Ainsi, nous nous assurons qu'ils aient été produits à partir de bois issu de forêts gérées durablement. Dans ces pépinières, un arbre est replanté pour chaque arbre coupé. L'exploitation du bois est ensuite optimisée de façon à éviter tout gaspillage : le papier sera produit à partir de chutes récupérées lors de la coupe de gros mobiliers.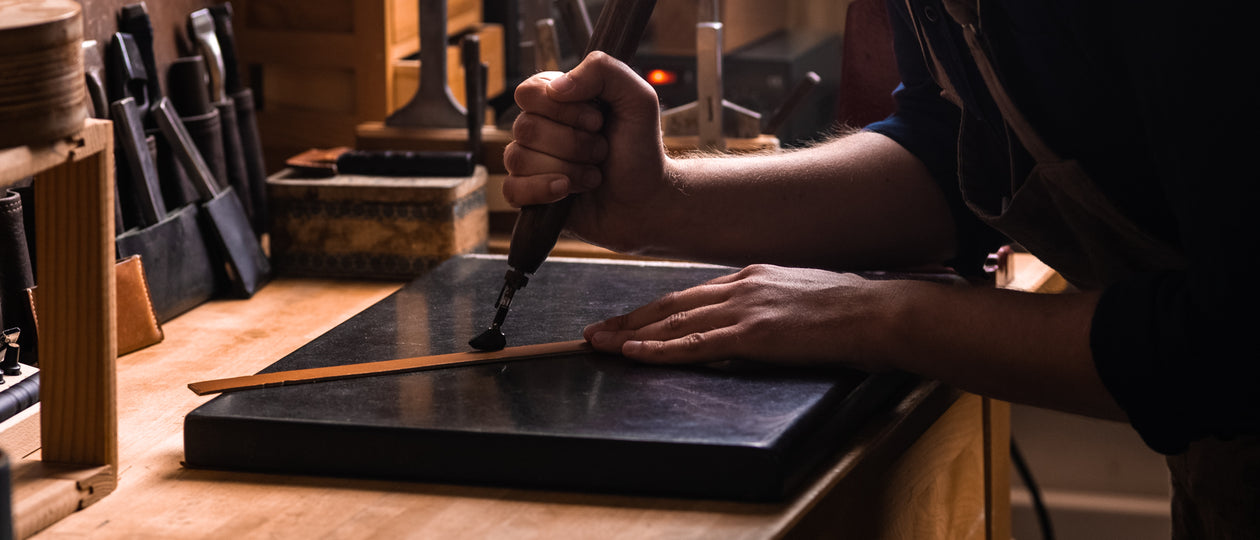 Engagements sociaux
L'artisanat au cœur de nos engagements
En redonnant vie au savoir-faire des Lumières, nous avons voulu promouvoir l'excellence de l'artisanat français. Nous sommes partis à la recherche des meilleurs artistes maroquiniers du pays. Formés dans la tradition des Compagnons de Devoir, ils ont appris à maîtriser le travail du cuir naturel et perpétuent l'art de la couture main grâce à une transmission du savoir de génération en génération.
Cette formation reconnue dans le monde entier place l'esprit de compagnonnage au cœur de son identité. Les voyages et les rencontres détiennent ainsi une place centrale dans son enseignement. Ses apprentis sont amenés à réaliser un Tour de France durant lequel ils pourront perfectionner leurs techniques auprès d'artisans expérimentés.
En encourageant ces artistes à exprimer toute leur créativité à travers des gestes techniques d'une grande précision, la Maison Joseph Duclos œuvre à protéger les savoir-faire qui firent la gloire de l'artisanat français. Et parce que nous avons à cœur de faire perdurer cet amour de la transmission, nous avons installé un atelier au sein même de notre boutique, rue du Faubourg Saint-Honoré.
Ainsi, chaque jour, un de nos artisans révèle à nos visiteurs les secrets qui rendent son travail unique et participent à faire de la maroquinerie un art de vivre à part entière.